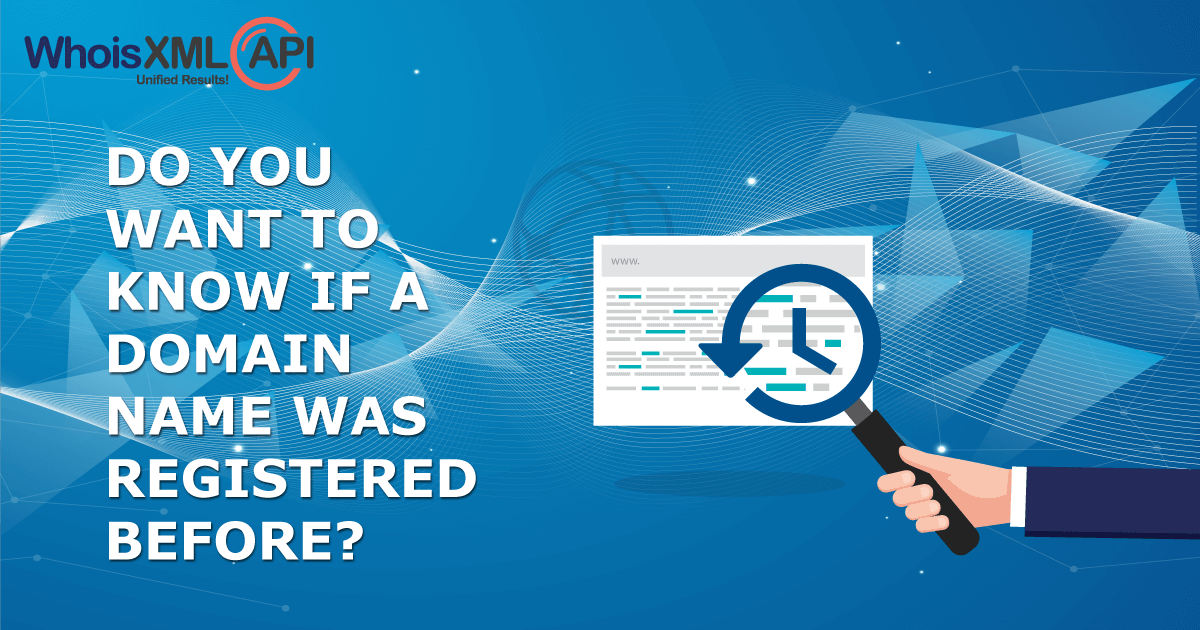 While thousands of new domain names are registered every day, there are still many more billions that have been registered over the years, many of which, have undergone multiple ownership changes or even registration changes; be it a change in the Registrar or Name Server changes or even contact details changes, among a few. These older domains have a history, and we at Whois API, Inc. can help you delve deeper into understanding a domain's past with Whois History API. Professionals researching domains for cyber security or even for investment purpose can hugely benefit to know and understand the past of the domain, to figure if it has ever had a checkered past or even in the case of security analyst to draw connections that may not seem to exist at the surface level.
With over a decade of tracking & archiving Whois records for domains, we now have over 310 million active domain names, 1 billion history domain names and over 5 billion historic Whois records in our database. Any update in the Whois records of all the domains tracked by us has been stored in our systems over all these years and is now available for our users. Whois History API provides professionals Whois information of a domain name since the first time it was registered and every subsequent change in its ownership including any changes in the Whois records, thereon.
The API system provides a consistent dataset of all the details including the number of historical records found for the queried domain name, the number of significant changes & every unique Whois record from the first registration up to the present date. These domains could be registered currently, parked or even dropped, it doesn't matter. If it has ever been registered, you will get all the Whois records associated with that domain name. This data also includes information about registrant/ owner name & contact details, domain registrar, Whois record update & expiration dates, Name Servers used, Web Servers and various technical contact details.
Whois History API can provide valuable insights that can power many kinds of domain investigations. Our last blog post on Domain Histories Reveal Bad Actors shows how security professionals can use historical data to investigate cyber crime.
To quicken domain research, we also have an important function of Filtering data based on updated/ created/ expired date. This feature helps save time by narrowing your research and providing you with more relevant searches. Besides, this can also add value if you want to monitor a particular domain for changes.
Whois API, Inc. provides the best coverage of Whois data across gTlds, ccTLds and new TLDs. You can be rest assured of getting the most accurate & comprehensive data in one place, so you don't waste your time in searching for the data you need elsewhere. With our latest product Whois History API, also, users have access to accurate, actionable insights on a domain name and the people behind it from just a single search. To start exploring a domain's past please click on the link: https://whois-history-api.whoisxmlapi.com/